Main features for MPPT solar charge controller 50A 60A 80A 100A:
Over 99.5% MPPT efficiency, product efficiency up to 98%
Three-stage charging mode for battery good performance and long life
12V 24V 48V auto
PV max voltage 150VDC
LCD display
RS485 communication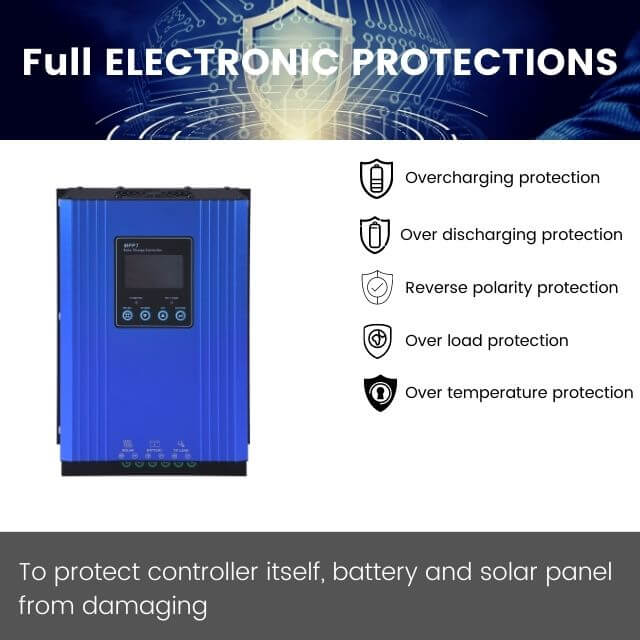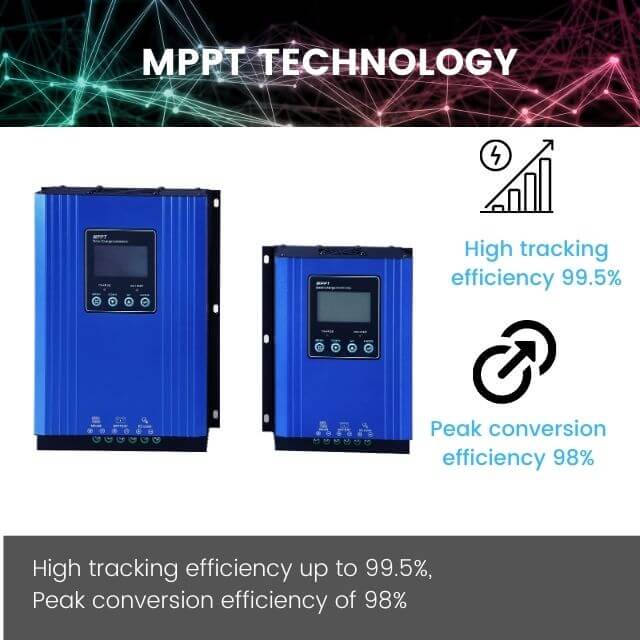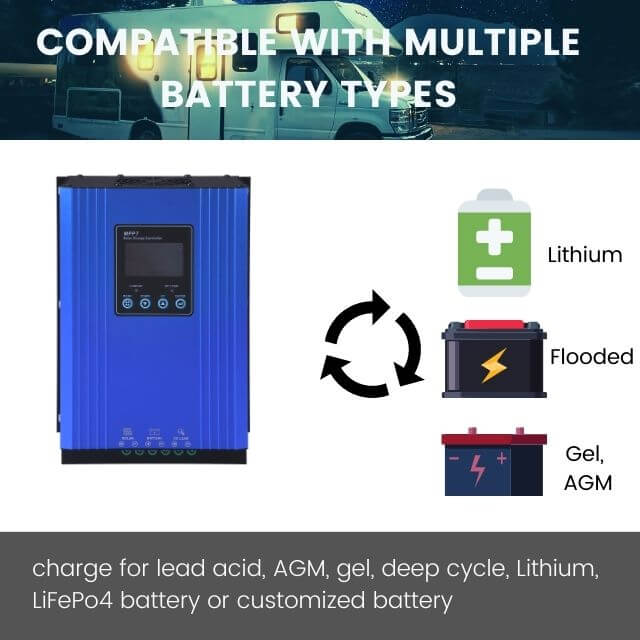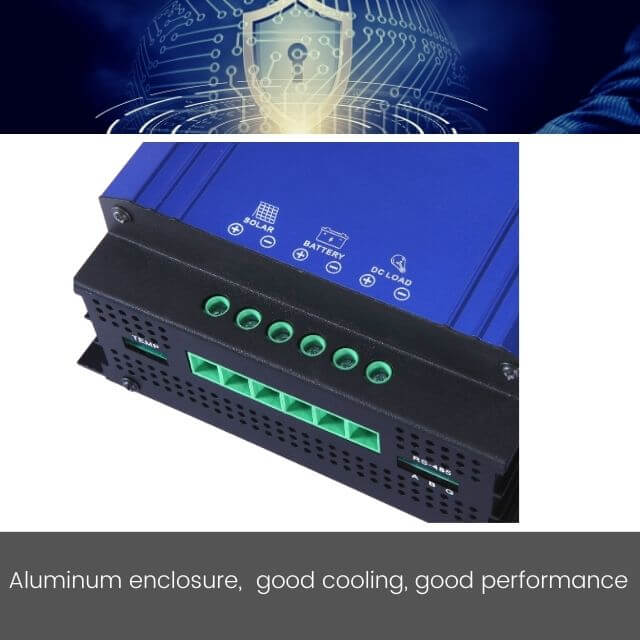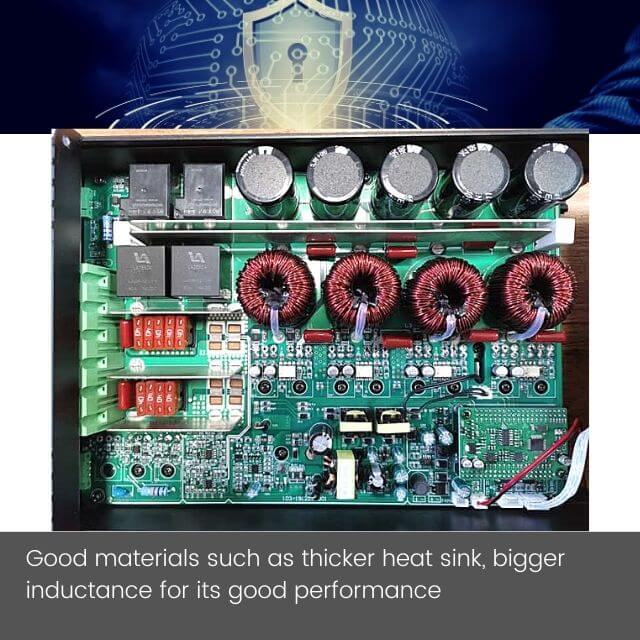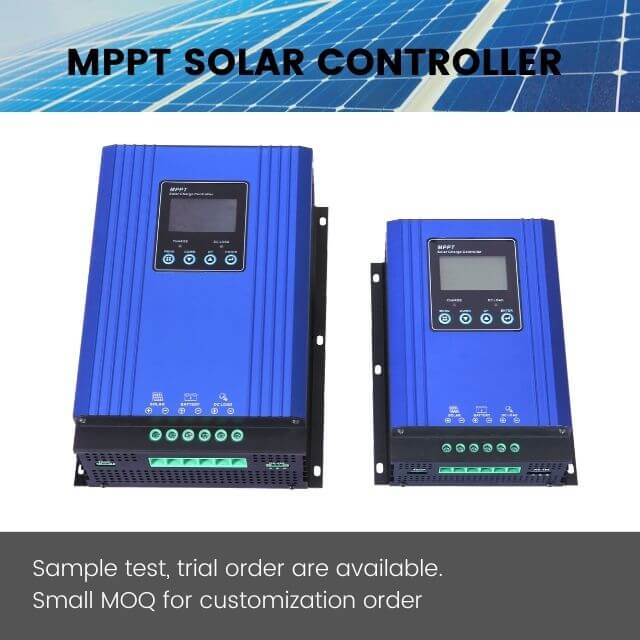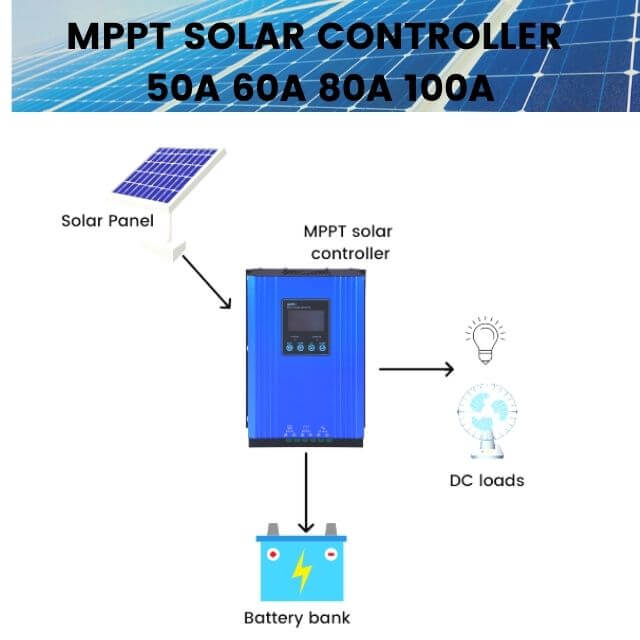 FAQ
Q1: Can I have a sample/trial order for a test?
A: Yes, we accept sample order/trial order for you testing by 1 product or mixed solar product.
Q2: Can you do OEM/ODM?
A: Yes, we accept OEM/ODM orders for inverter, solar inverter, MPPT solar controllers, solar generator and solar lights.
Please send you detailed request to our sales specialist for best quote.
Q3: When will you deliver the goods?
A: 3-5 working days for sample order; 7-15 working days for quantity order after receiving the deposit payment.
Q4: Do you offer a guarantee for your solar products?
A: Yes, 18 months for inverter and inverter related products including solar generator, solar inverter. 2 years for solar lights.
Chasing SUN-12V/24V/36V/48V
Chasing sun - 50A
Chasing sun - 60A
Product category
Solar controller
MPPT (maximum power point tracking)
MPPT efficiency
>99.5%
Standby power
<3W
System voltage
12V/24V/48V auto
Cooling method
Forced air cooling
Input Characteristics
maximum input voltage(Voc.max)
DC150V
Starting charging voltage
12V system: DC18V; 24V system:DC34V; 36V system: DC48V; 48V system: DC65V
Input low voltage protection voltage
12V system: DC16V; 24V system:DC30V; 36V system: DC45V; 48V system: DC60V
Input overvoltage protection/recovery voltage
DC250V
Rated power input
12V system
700W
9000W
24V system
1400W
1700W
36V system
2100W
2550W
48V system
2800W
3400W
Charge Characteristic
Type of battery
sealed lead acid, Colloid sealed lead acid, Liquid rich battery, user-defined, lithium ion battery
Rated maximum charging current
50A
60A
Charge Method
Stage 3: CC (quick charging) - CV (constant voltage charging) - CF (floating charging)
LOAD Characteristics
load voltage
The same with the battery voltage
Load rated current
60A
Load control mode
Normally on/off mode, light control mode, double time control mode, light control delay mode
Display &
Communication
Display
HD LCD color segment code display
Communication
Rs485(optional)
Other Parameters
Protections
Input-output over/under voltage protection, Prevention of connection reverse protection, battery shedding protection etc.
Operating ambient temperature
-20°C~ + 50°C
storage temperature
-40°C~ + 70°C
IP level of protection
IP21
Max. connection size
25mm2
N.W(kg)
2.9
G.W(KG)
3.3
Product size(mm)
249*168*90
Packing size(mm)
349*243*160
MPPT solar charge controller widely used in off-grid solar power system to regulate battery charging.