* Pure Sine wave output, heavy-duty and strong load capacity for inductive loads without damaging the equipment.
* Low frequency with toroidal transformer, less than 0.6A self-consumption, energy saving.
* AC/Battery priority modes enable it to work with backup power or renewable energy applicable
* Wide input voltage range
* 4ms auto-transfer switch, no shutdown for your computers
* Protection against over-load, over-charging and discharging battery, over-temperature, short-circuit.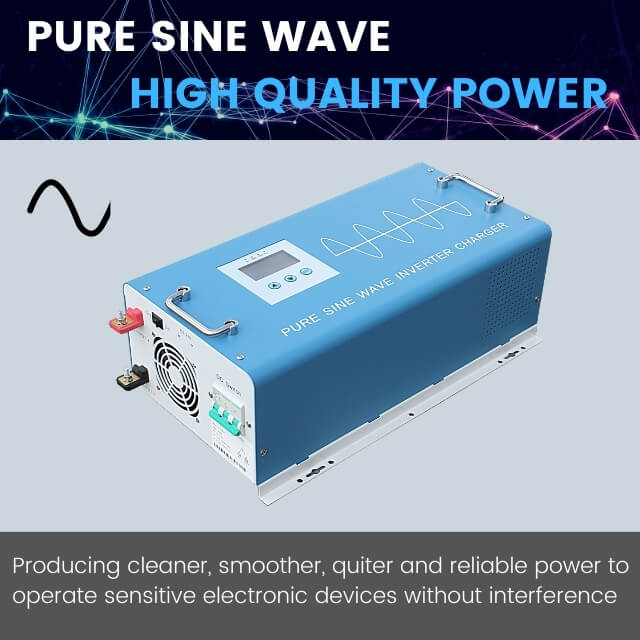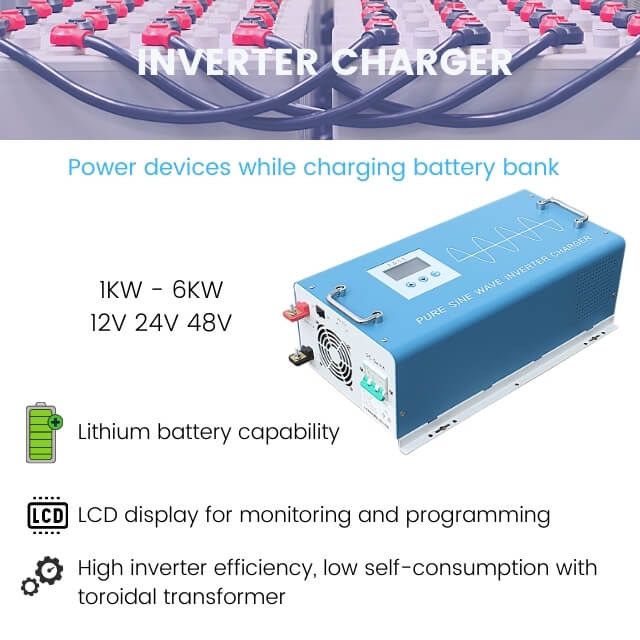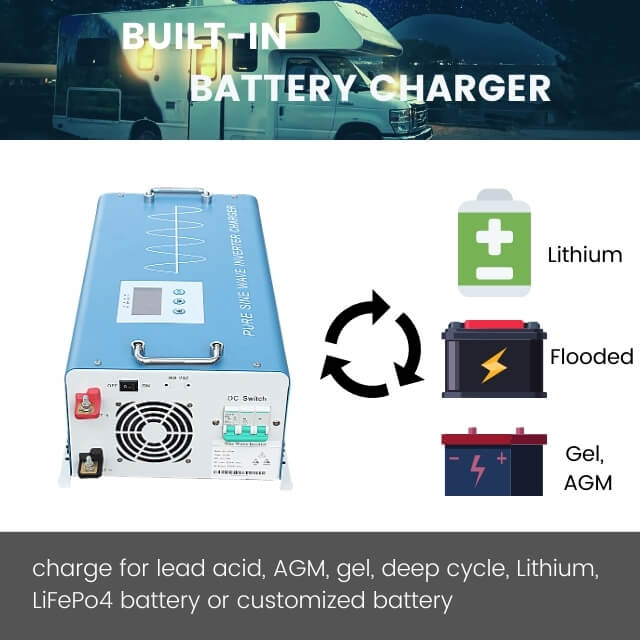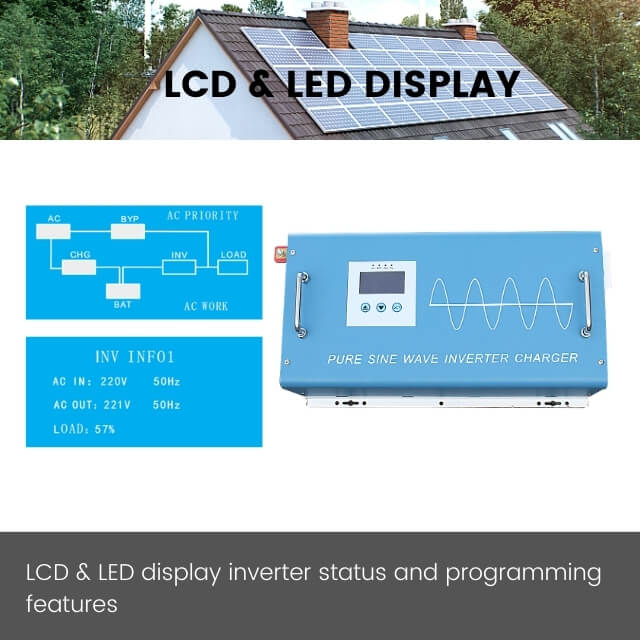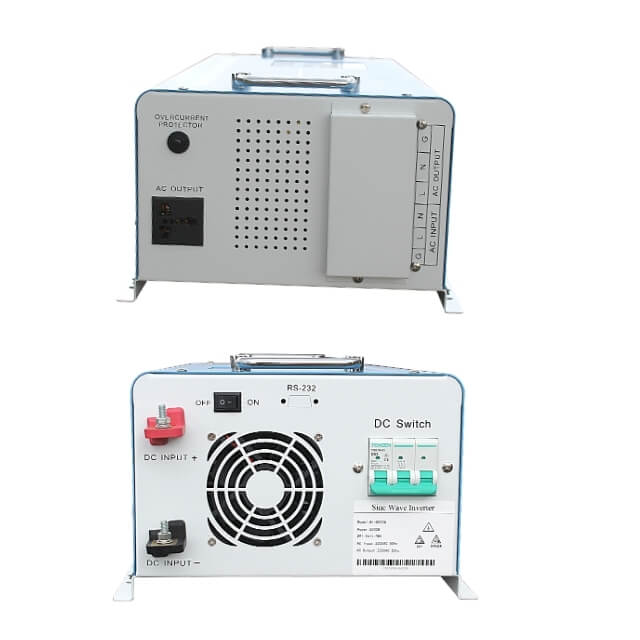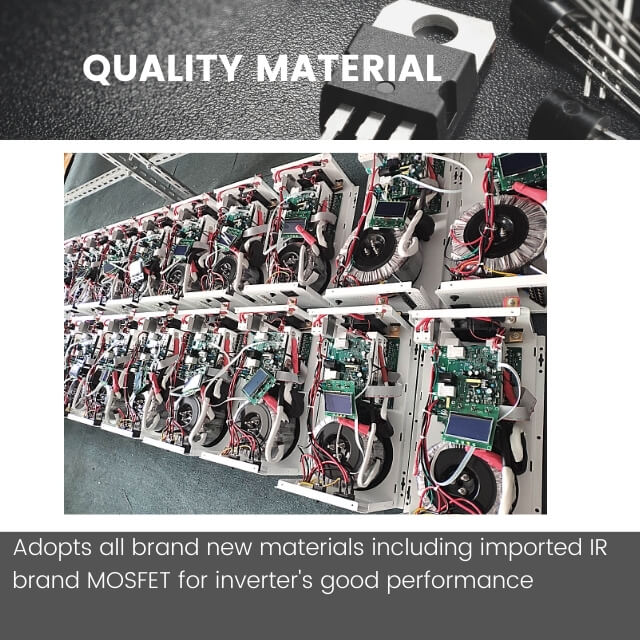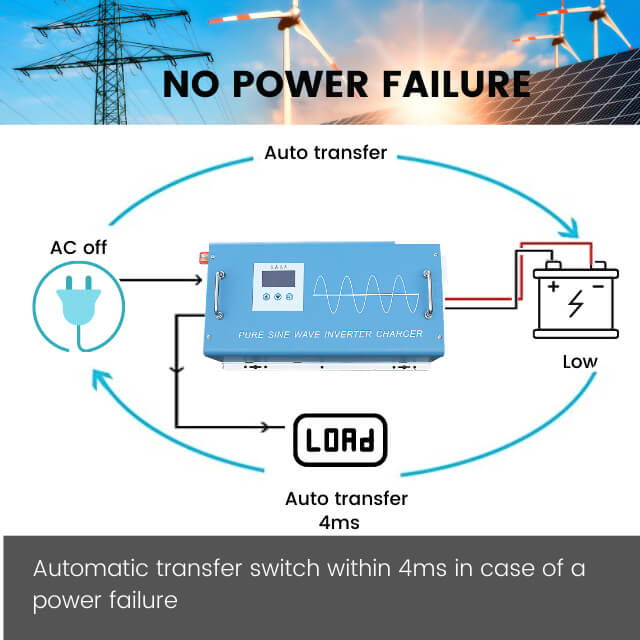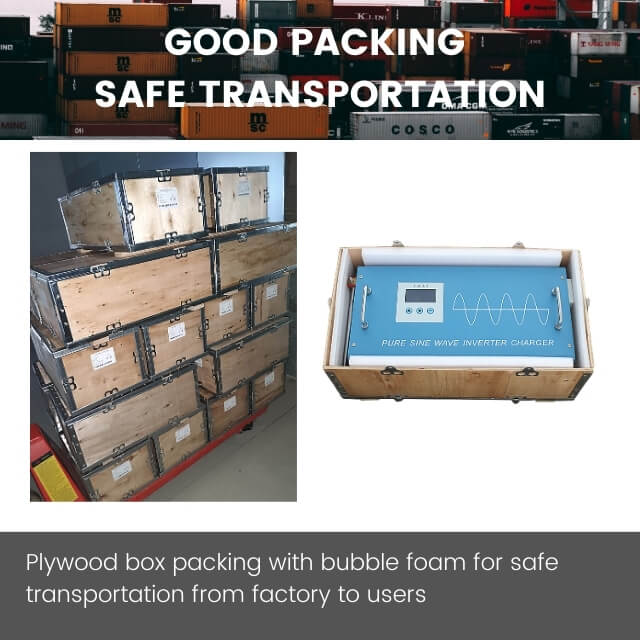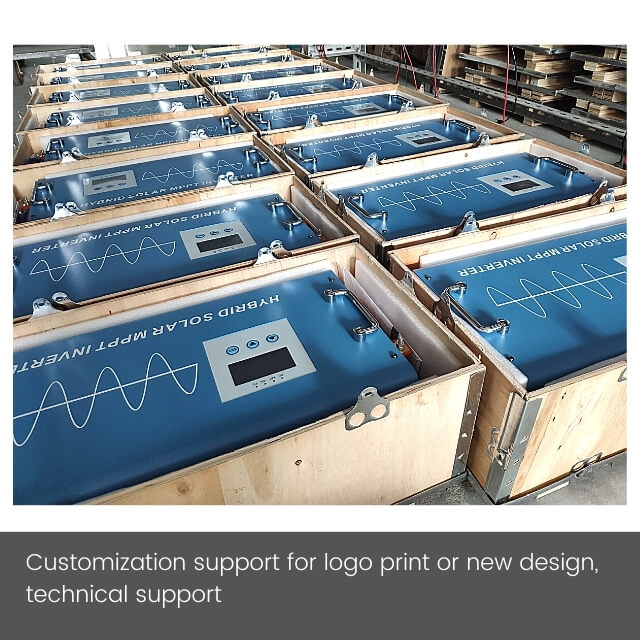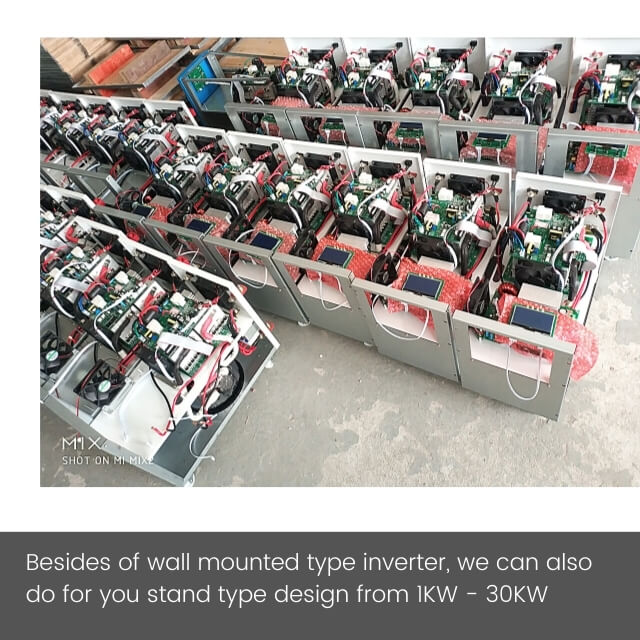 Model
WI-1000W/12
WI-1000W/24
Rated power
1KW
1KW
Peak power
3KW
Nominal battery voltage
12DC
24VDC
Input
DC input range
10.5V-16VDC
21V-32VDC
AC Mains input range
165-265VAC(220VAC) ±3%; 75-125VAC(110VAC)±3%
AC input frequency
50Hz: 45-65Hz/60Hz: 55-65Hz±0.5Hz(50Hz/60Hz automatic recognition)
Protection
Low battery alarm
10.3VDC
20.6VDC
Low battery protection
≤10VDC
≤20VDC
High battery alarm
>16VDC
32VDC
High battery protection
>16.5VDC
>33VDC
Overload protection
>120%, shutdown after 10 seconds
High temperature
Built-in temperature real time sensor, >85°C alarm, >90°C automatic shutdown
Short circuit protection
Automatic shutdown
Output
efficiency
>90%
Output voltage
(DC battery mode)220VAC±5% 110VAC±5%
Output frequency
(DC battery mode)60/50Hz± 1%
Output wave form
Pure sine wave
Output voltage
(AC mains mode)220/230/240VAC± 5% output
AC mains output
AC mains > 170VAC±5% switch to DC battery mode, AC mains > 180VAC±5% return to AC mains mode;
AC mains > 275VAC±5% switch to DC battery mode, AC mains > 255VAC±5% return to AC mains mode;
The above is for 220V output for reference
Output frequency
(AC mains mode)automatic tracing from AC input
Other
Transfer time
Built-in AC bypass replay (4ms)
Display
LCD Display with function buttons
Cooling system
Intelligent cooling fan control system <42°C slow fan, >45°C fast fan
AC Charger
battery types mode
Gel, AGM, Li-ion, LiFePo4 battery, customized
AC charging voltage
14V-16VDC
28V-32VDC
AC charging current
0-30A:5A/10A/20A/30A 4 stages charging current adjustable
3 Stages charging
Boost charging, direct charging, float charging
AC over charge protection
≥16.5VDC
≥33VDC
Communication
RS-232/USB/SNMP(additional)
Environment
Temperature
-10~+40°C
Humidity
<95%
Appearance
Product size
450*270*180mm(L*W*H)
Packing size
490*285*220mm
Net weight
11 kg
Gross weight
14 kg
Application for 1KW power inverters:
Renewable power system such as solar power system, wind power system
UPS Uninterruptible power supplies, power backup system
transportation: vehicles, RV(recreational vehicle), boat, yacht
emergency vehicles: fire trucks, rescue vehicles, ambulances
power tools
farms, villa, office, home, telecommunications etc.