* 6000W 48v low-frequency power inverter
* pure sine wave output
* Single phase 110V, 120V, 220V, 240V AC output
* AC mains priority/DC priority modes optional
* built-in AC bypass replay, UPS function
* multi-stage smart charger 30A charges gel, AGM, lithium battery
* 4msec typical transfer time
LCD display working data: AC input AC output, DC input, battery, load, charger current, battery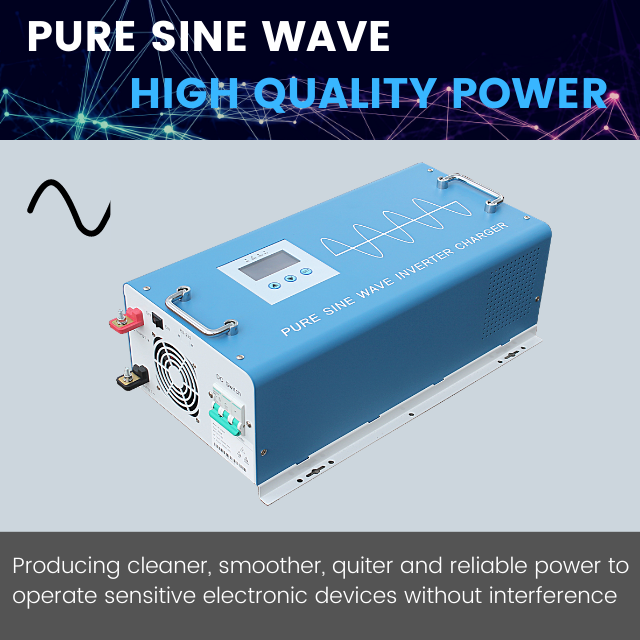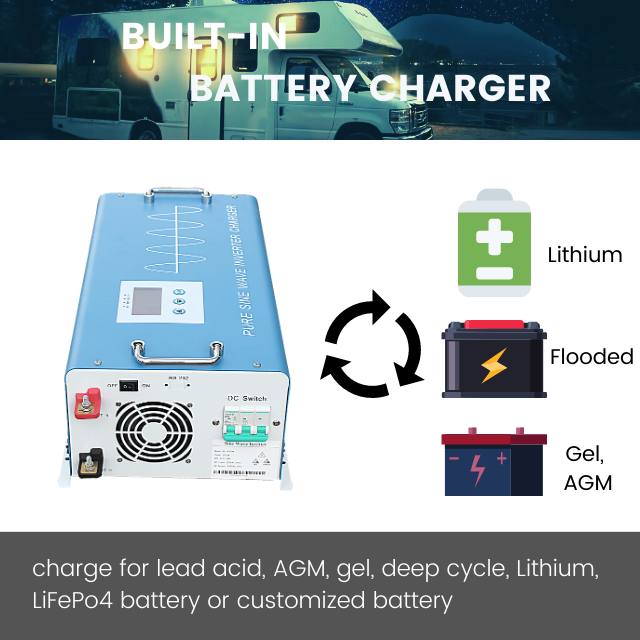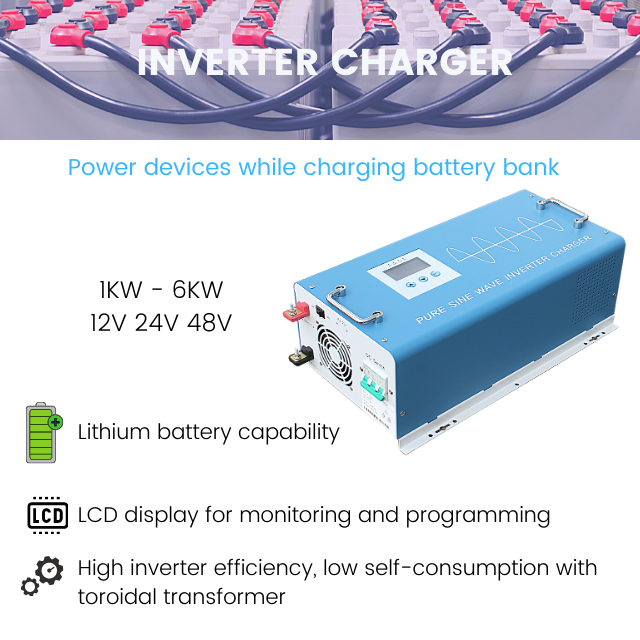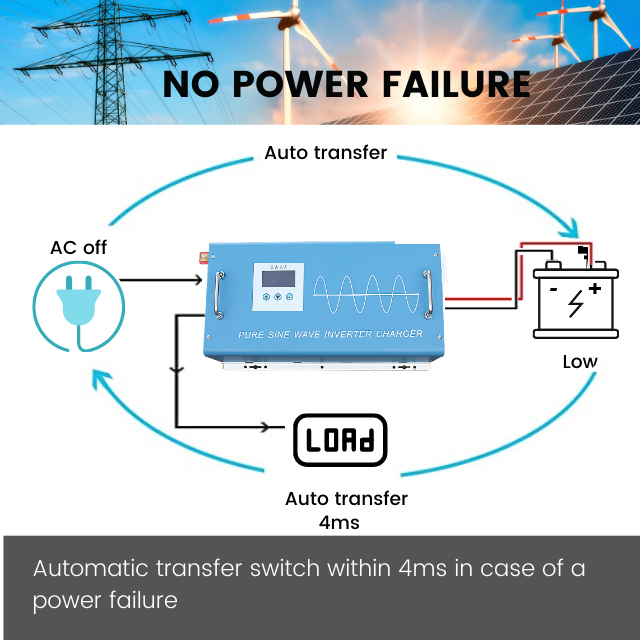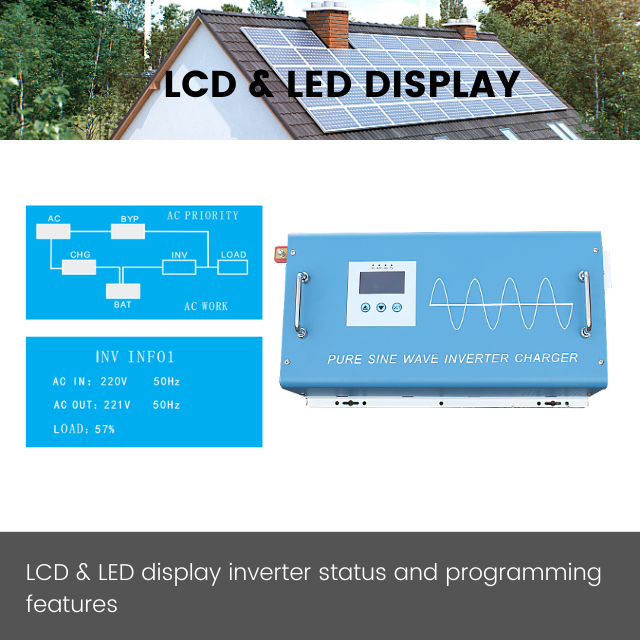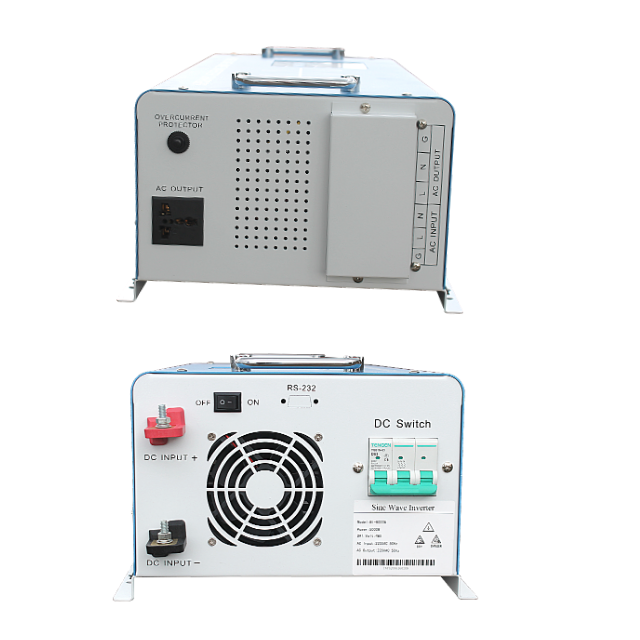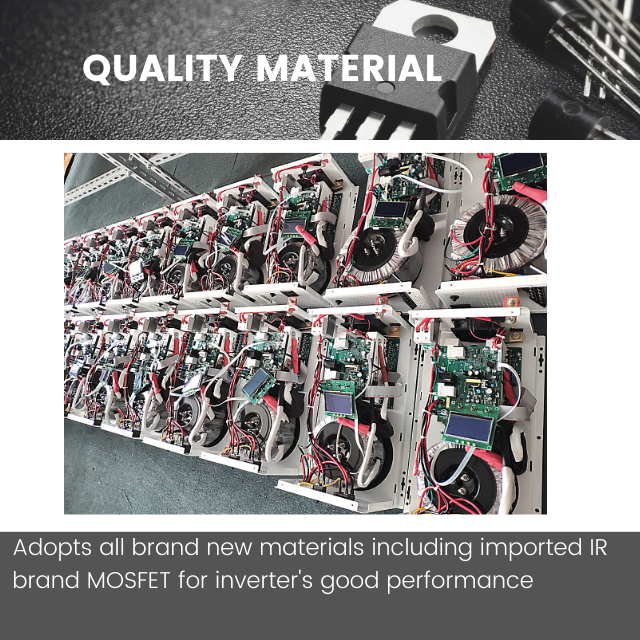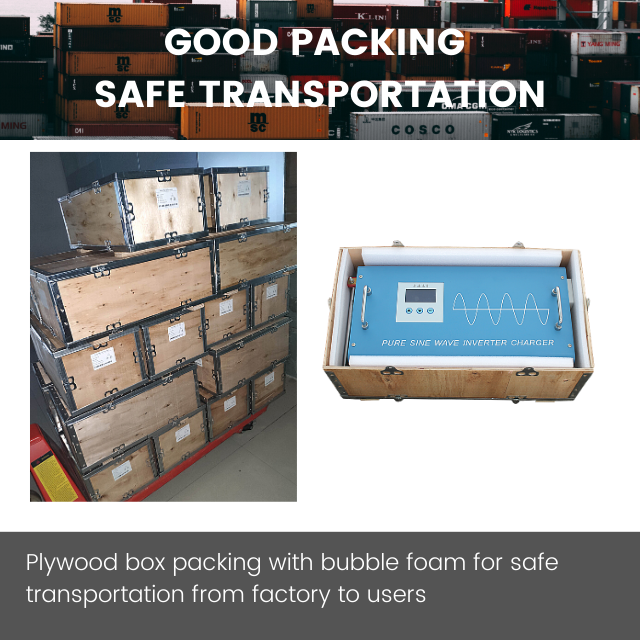 FAQ
Q1: What appliances can your 6KW inverter be powered?
A: The 6kw inverter is low frequency pure sine wave inverter with a strong load and robust perfomance. It can power inductive load like air conditioners, freezer and pump etc.
Q2: Can I have a sample/trial order for a test?
A: Yes, we accept sample order/trial order for you testing by 1 product or mixed solar products.
Q3: When will you deliver the goods?
A: 3-5 working days for sample order; 7-15 working days for quantity order after receiving the deposit payment.
Q4: Do you offer a guarantee for your solar products?
A: Yes, 18 months for inverter and inverter related products including solar generator, solar inverter. 2 years for solar lights.
Q5: Can you do OEM/ODM?
A: Yes, we accept OEM/ODM orders for inverter, solar inverter, MPPT solar controllers, solar generator and solar lights.
Please send you detailed request to our sales specialist for best quote.