Main features for MPPT solar charge controller 80A 100A:
Over 99.5% MPPT efficiency, product efficiency up to 98%
Three-stage charging mode for battery good performance and long life
48V 96V auto
PV max voltage 250VDC
LCD display
RS485 communication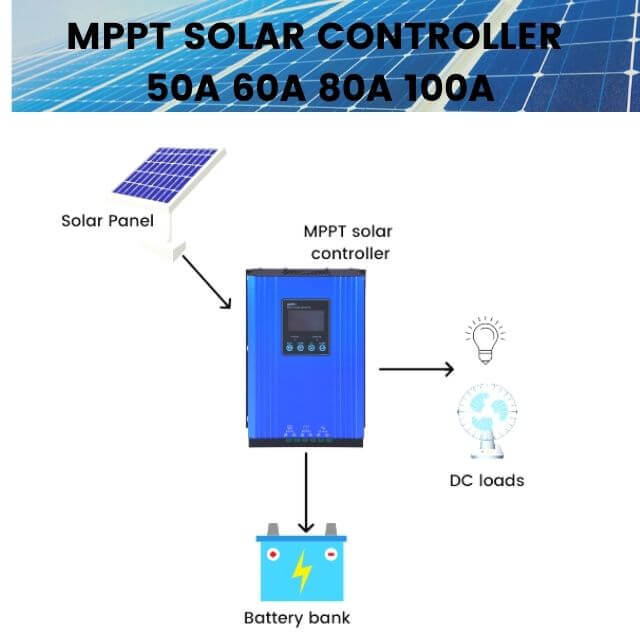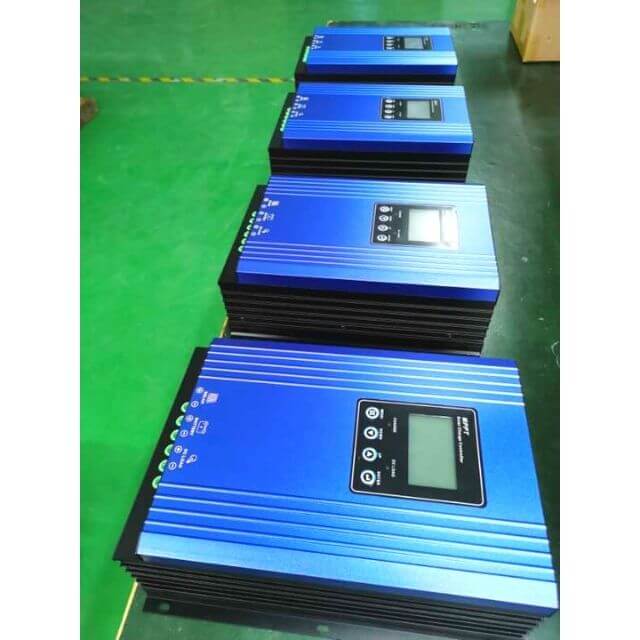 FAQ
Q1: Can I have a sample/trial order for a test?
A: Yes, we accept sample order/trial order for you testing by 1 product or mixed solar product.
Q2: Can you do OEM/ODM?
A: Yes, we accept OEM/ODM orders for inverter, solar inverter, MPPT solar controllers, solar generator and solar lights.
Please send you detailed request to our sales specialist for best quote.
Q3: When will you deliver the goods?
A: 3-5 working days for sample order; 7-15 working days for quantity order after receiving the deposit payment.
Q4: Do you offer a guarantee for your solar products?
A: Yes, 18 months for inverter and inverter related products including solar generator, solar inverter. 2 years for solar lights.
Chasing SUN-48V/60V/72V/96V
Chasing sun - 80A
Chasing sun - 100A
Product category
Solar controller
MPPT (maximum power point tracking)
MPPT efficiency
>99.5%
Standby power
<3W
System voltage
48V/96V auto
Cooling method
Forced air cooling
Input Characteristics
maximum input voltage(Voc.max)
DC250V
Starting charging voltage
48V system: DC65V; 96V system: DC130V
Input low voltage protection voltage
48V system: DC60V; 96V system: DC120V
Input overvoltage protection/recovery voltage
DC250V
Rated power input
48V system
4250W
5300W
96V system
8500W
10600W
Charge Characteristic
Type of battery
sealed lead acid, Colloid sealed lead acid, Liquid rich battery, user-defined, lithium-ion battery
Rated maximum charging current
80A
100A
Charge Method
Stage 3: CC (quick charging) - CV (constant voltage charging) - CF (floating charging)
LOAD Characteristics
load voltage
The same with the battery voltage
Load rated current
60A
Load control mode
Normally on/off mode, light control mode, double time control mode, light control delay mode
Display &
Communication
Display
HD LCD color segment code display
Communication
Rs485(optional)
Other Parameters
Protections
Input-output over/under voltage protection,Prevention of connection reverse protection,battery shedding protection etc.
Operating ambient temperature
-20°C~ + 50°C
storage temperature
-40°C~ + 70°C
IP level of protection
IP21
Max. connection size
35mm2
N.W(kg)
5.8
G.W(KG)
6.2
Product size(mm)
322*242*117
Packing size(mm)
422*287*186
MPPT solar charge controller widely used in off-grid solar power systems to regulate battery charging.