Low-frequency pure sine wave inverter is a device that converts the DC power of the battery bank to AC power at pure sine waveform for loads. It is designed with a robust transformer with good isolation. The continuous power supply has good protective features to avoid damage to the battery and to ensure the load is supplied.
Power inverters are widely used in renewable energy systems and backup power systems. A stable and strong power inverter matters to each of these systems.
How do we control quality on the manufacturing part for power inverter and inverter related products?
Well, Basically from 3 aspects: high-quality raw materials, standard production process, and experienced technician worker.
A. Use quality standard raw materials
Low frequency pure sine wave inverter is mainly composed of 3 parts: transformer, drive board and control board.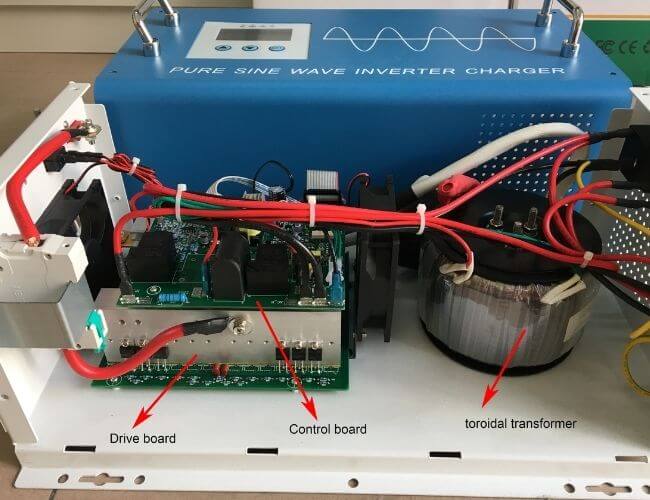 Regarding transformers, we use toroidal transformers instead of EI transformers to our inverters.
Advantages for toroidal transformers used in power inverters:
Low noise toroidal core
The ultra-low stray magnetic field
Very low wave distortion
Excellent regulation
In short, High efficiency and low loss for power inverter with a toroidal transformer.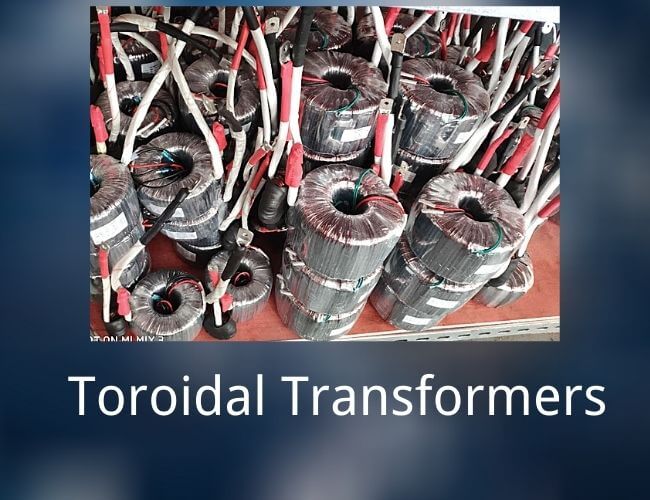 Drive board is another main part of low-frequency pure sine wave inverter.
MOS-FET is the key for the driver board of the power inverter. We may found damaged MOS-FET in most of the damaged inverters. Now We use IR MOS-FET of international brands.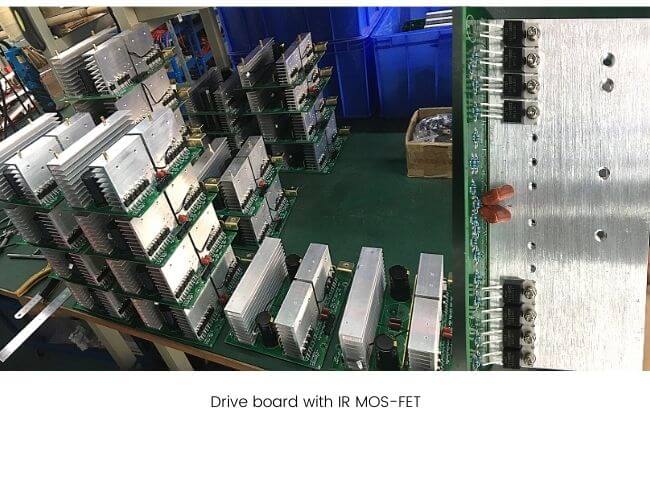 B. Inverter and inverter related products are produced by experienced workers with electrical technician background.
The inverter is an electrical device. Skilled technician workers are necessary for the manufacturing site.
Most of our technician workers are in the inverter manufacturing field with 5- 10 years of experience.
It avoids any mistakes for wrong wiring on the assembling procedure in the factory.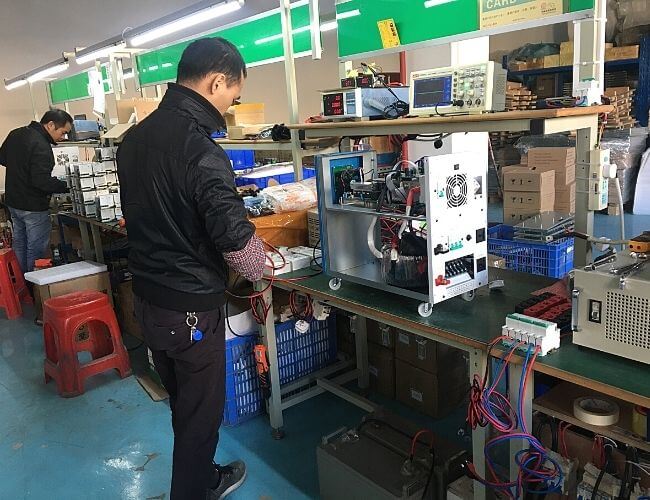 C. Standard production process
Each of our inverters has been through a series of standard test including debugging, loading, switching, charging and aging tests to ensure they are workable before packing.
Furthermore, Now each of our inverters is sprayed with conformal coating protection(Also called 3-proof protection) to ensure they are in a good performance. Since we found most of power inverters are used in harsh conditions such as dusty desert areas or humid coastal areas according to our research and customers' feedback.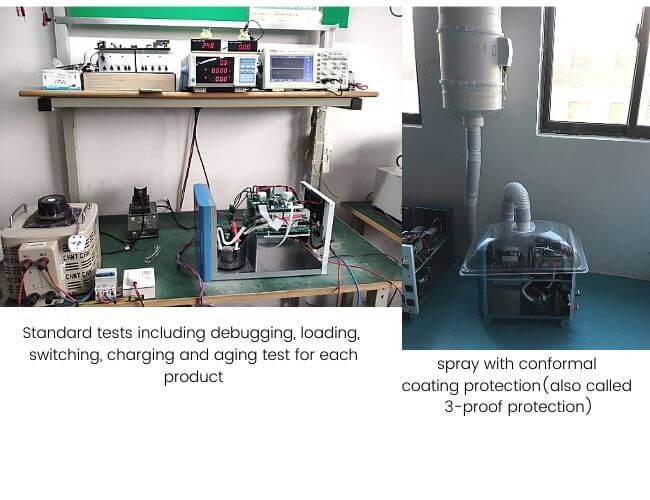 Last but not least, each power inverter is packed in a wood carton with EPE foam to avoid any damage during long transportation.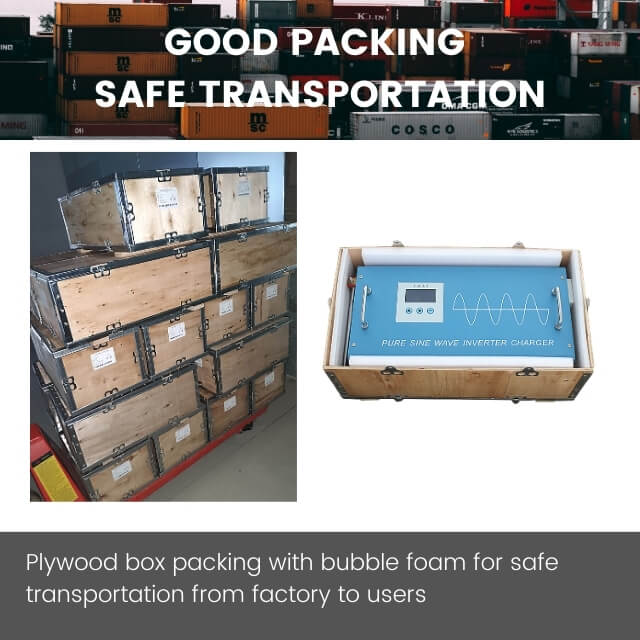 Please check our inverter product page(click to view) or send inquiries to our sales specialists at milly@milesolar.com for detailed quotations.