A 20ft container of trial order for solar products to Nigerian market
One of our new customers in the USA made his trial order of 20ft container solar products for his motherland Nigerian market in August 2021. The goods are including mono solar panels, MPPT solar controllers, and solar inverters. When goods are ready, we recommended he to go for groupage(LCL ) instead of container shipping according to our rich experiences in the market and suggest him a good and fast sea shipping agent. After two months from the shipping date, he told us the goods offloaded and it saves him more than US$3,000 including the costs for sea shipping and customs clearance.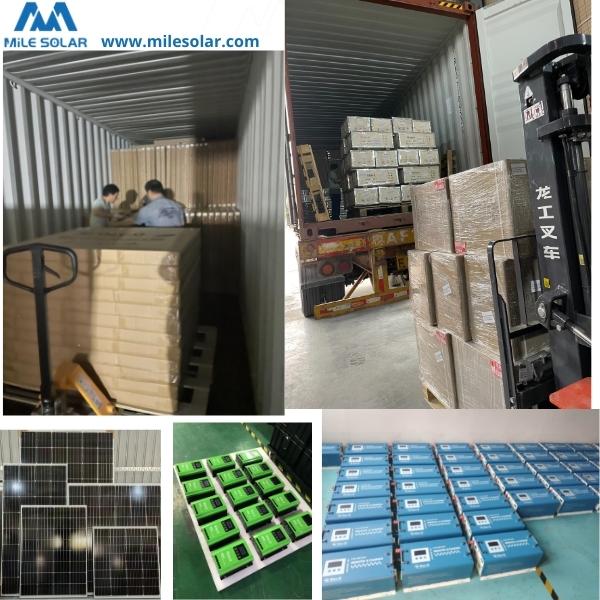 Why our Nigeria customer made his 1st order for 20ft container for solar products(solar panel, inverter, and solar controllers) without any doubt.
A. Trust
We were recommended by his brother who worked with us for years on his solar lights business and his brother is satisfied with our products and our services.
B. Professional
With rich experiences in the solar industry(10 years) and in the Nigerian solar market(5 years), we understand what they are thinking and caring about. We know what products are popular there for them to sell fast and how to help them save costs on their importation for more gains.
C. Integrity & responsibility
We are always integrity to all customers and take responsibility for every order no matter it is a big or small trial order.
Please contact us info@milesolar.com for more details if any requests for solar products or solar business.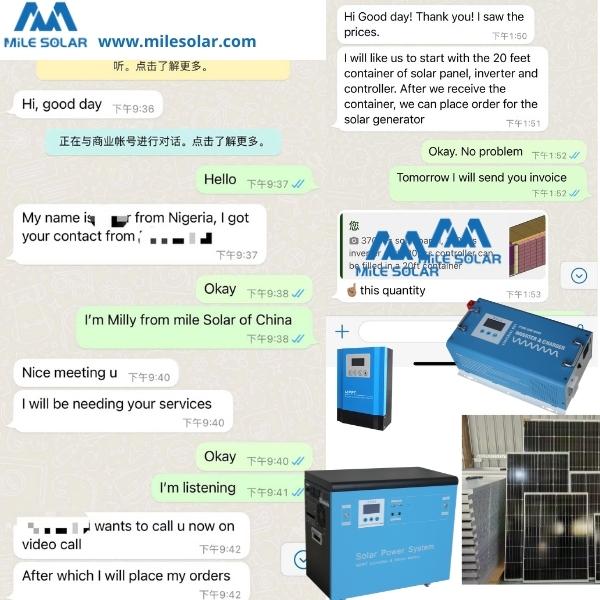 RELATED PRODUCTS