The installation of a 150KVA off-grid solar power system for a rural village project in West Africa is a major milestone in the provision of electricity to the people in the region. This project is aimed at bringing reliable and sustainable electricity to the rural communities, that have been struggling with inadequate and unreliable power supply for years.
The project involved the use of solar panels, solar controllers, solar inverters, and solar batteries to generate and store electricity for the community. The tender request the 250W solar panel as necessary. After detailed discussions with the client and their engineers, we suggested the suitable capacities of solar controllers, solar inverters, and solar batteries for the project, as well as providing the system diagram and all product technical specifications for reference.
One of the key challenges faced during the project was ensuring the consistency of the charging and discharging voltage for the battery between the solar controller and the solar inverter. To address this challenge, We recommended the use of 2V OPZV batteries for the entire system, which would ensure the best running and extended battery service life.
List of Main components for 150KVA off-grid solar system for rural village:
| | |
| --- | --- |
| Items | Quantity |
| Mono Solar Panels 250W | 400PCS |
| PV combiner 4input 1 output | 5pcs |
| MPPT solar controller 50A 384VDC | 5PCS |
| Three-phase off-grid inverter 150KVA/120KW 384VDC | 1PCS |
| OPZV solar battery 2V 1200AH | 192PCS |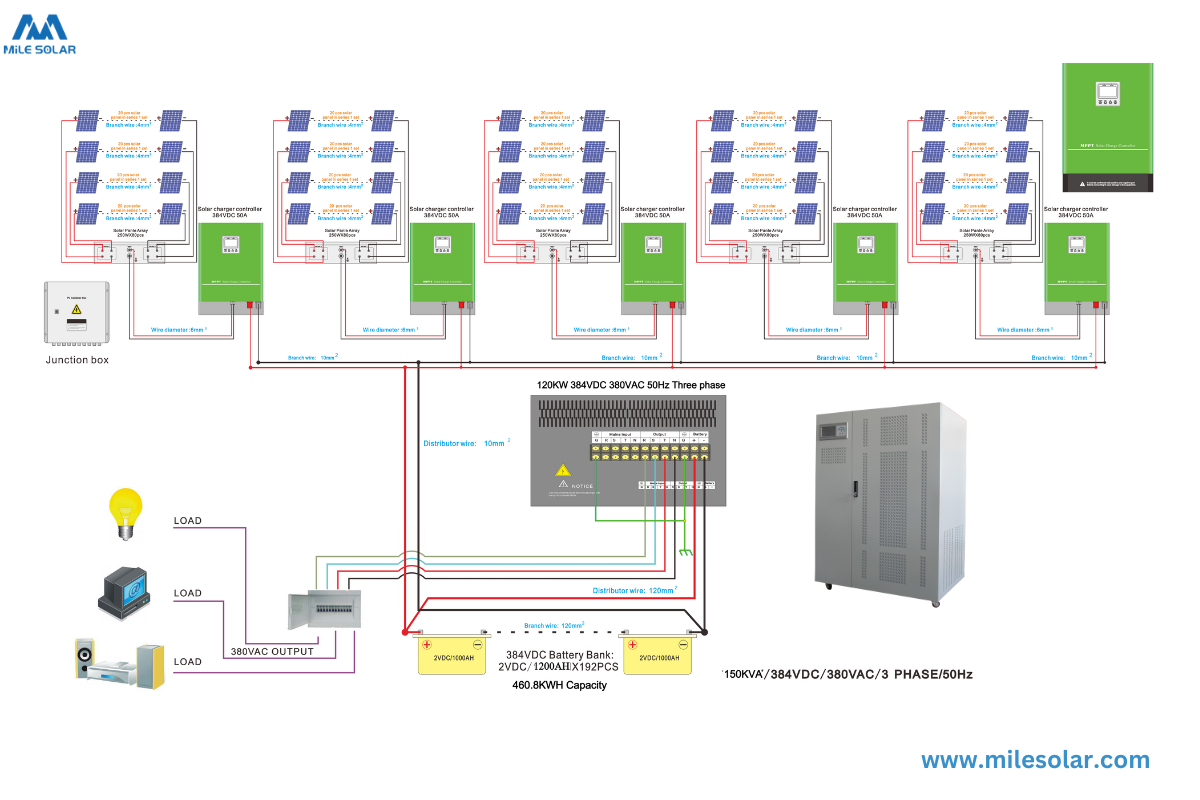 The customer ultimately ordered a 150KVA 3-phase off-grid inverter and 5pcs MPPT solar controllers, while the solar panels and batteries were sourced locally due to the tight deadline. After installation, the customer expressed his satisfaction with the system and sent a feedback video to us, thanking us for all their assistance.
150KVA 360VDC off-grid 3 phase Inverter testing before packaging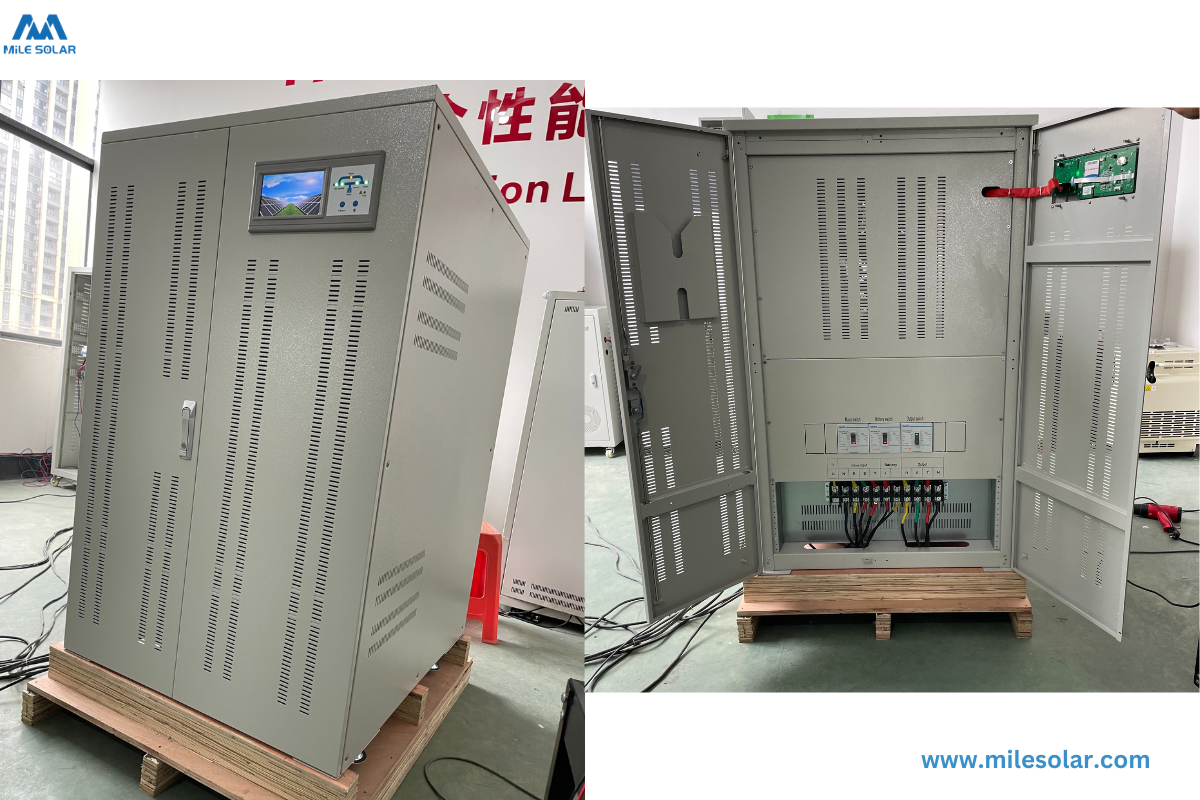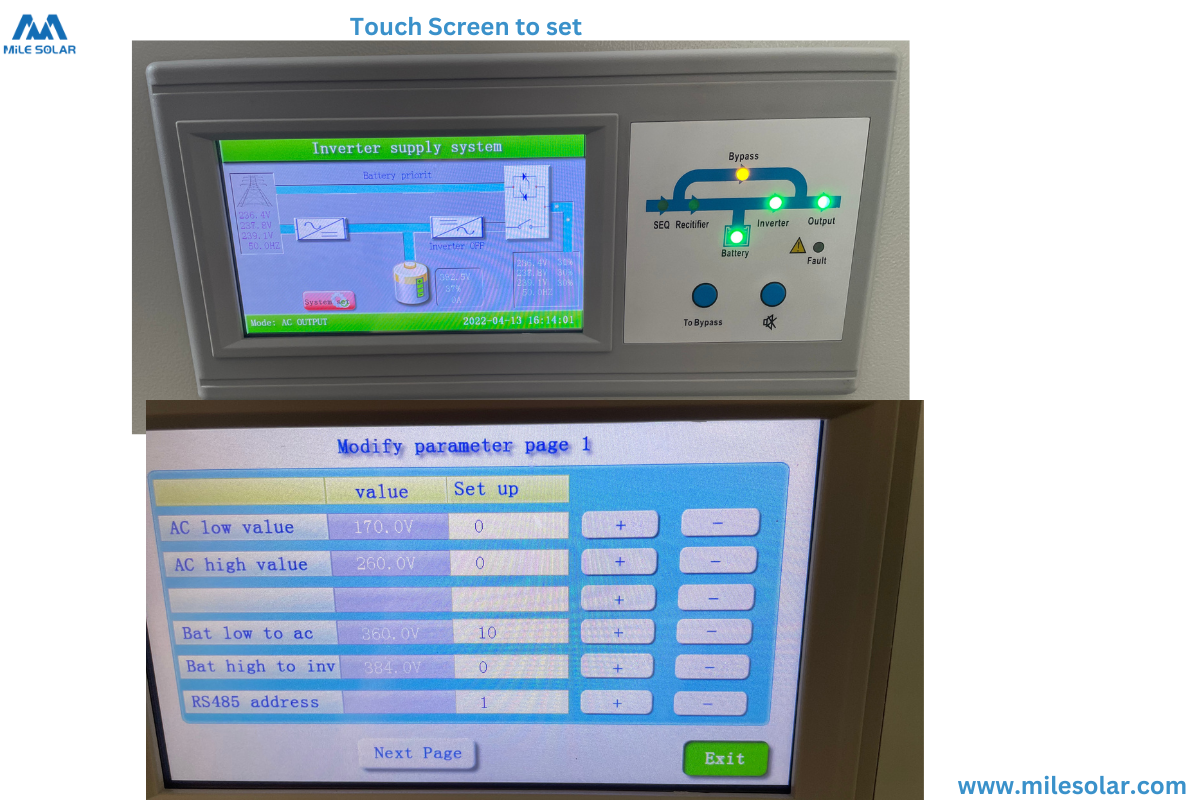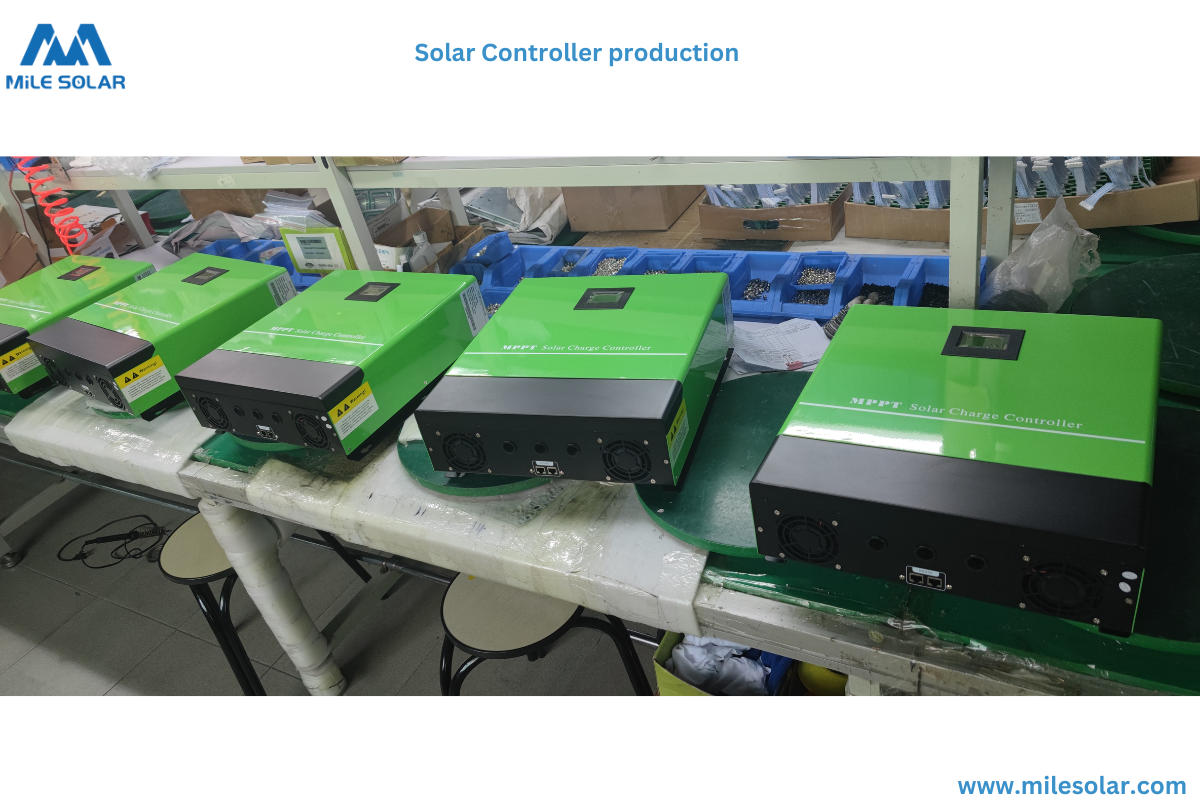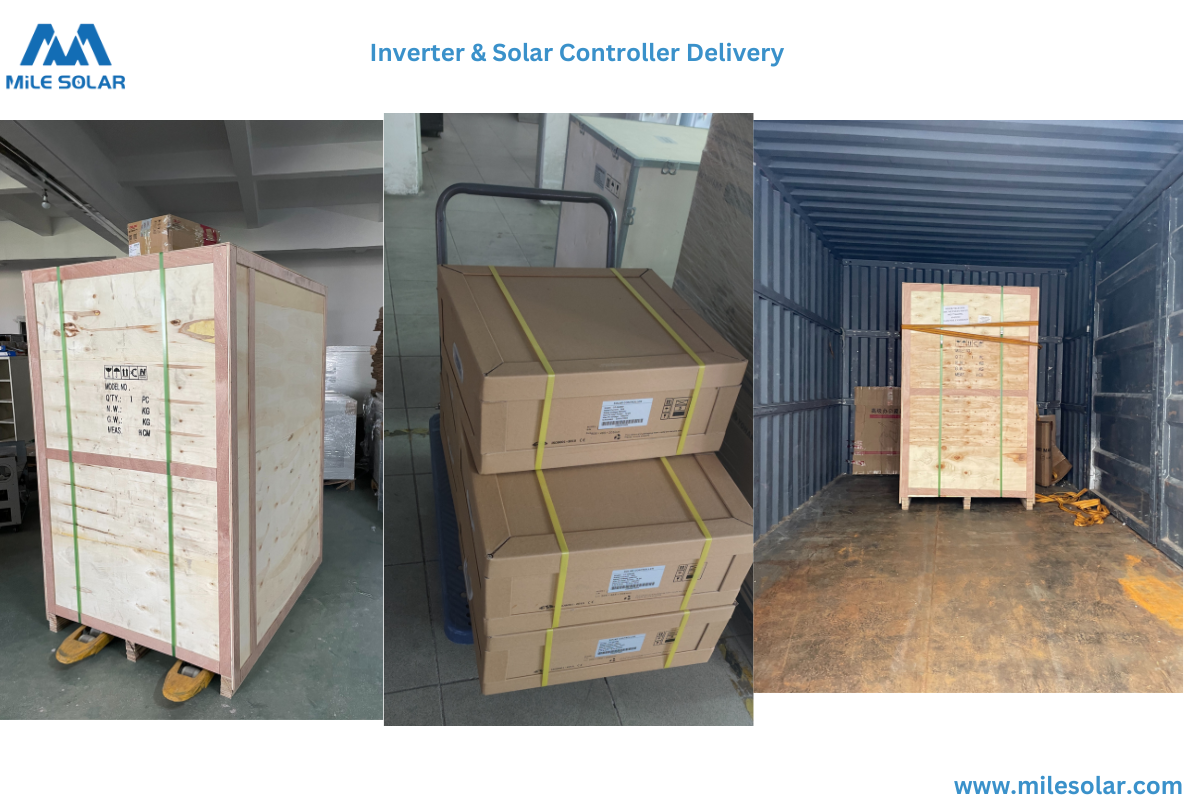 This project is a testament to the power of solar energy in providing reliable and sustainable electricity to rural communities. With the increasing demand for clean and renewable energy sources, off-grid solar power systems are becoming more popular in remote areas where grid electricity is unavailable or unreliable. By harnessing the power of the sun, these communities can now enjoy access to electricity, which is critical for economic growth and social development.
Video feedback from our customer after installation of the off-grid 150KVA solar system project.