40KW 3 phase off-grid solar power system for a GSM telecom project in Cameroon
Early 2020, Our customer Mr. Kennedy sent us his request for a tender project 40KW off-grid solar system which provides electricity for GSM(Global System for Mobile communication) in Cameroon.
After discussing with him about his detailed demanding based on the electricity, project budgets, and customer's expectations, we suggested the 40KW 3 phase off-grid solar power system and prepared him a detailed proposal including solar products technical data, system working diagram, and quote. In May 2020, Mr. Kennedy asked his brother to our factory to place the order. In July, we shipped his goods. In October 2020, He received the solar goods and installed them for his customer soonest.
This year, Mr. Kennedy told us he is happy to meet us and work with us on his solar projects. He told us everything we provided is good, the system works very well and they will use our solar equipment next time.
The main list for his 40KW off-grid solar system:
| | |
| --- | --- |
| Product | Quantity |
| 330W monocrystalline solar panel | 100 pcs |
| MPPT solar controller 70A | 2 PCS |
| PV combiner box | 2 pcs |
| Solar inverter 40KW 3 phase | 1 unit |
| Gel battery 250AH 12V | 40 pcs |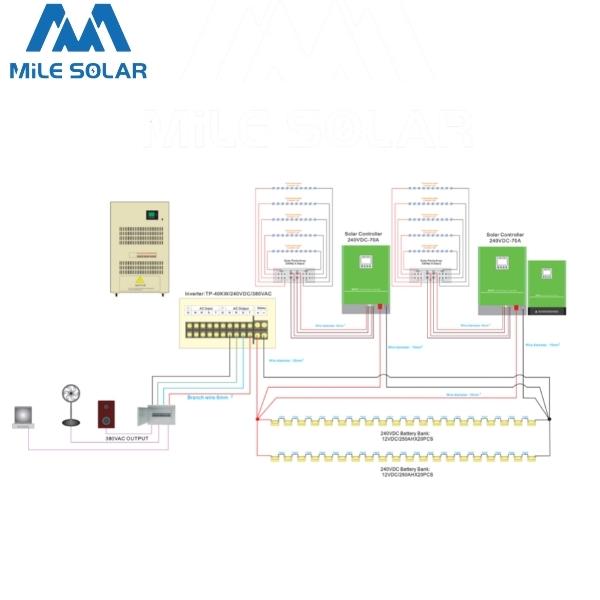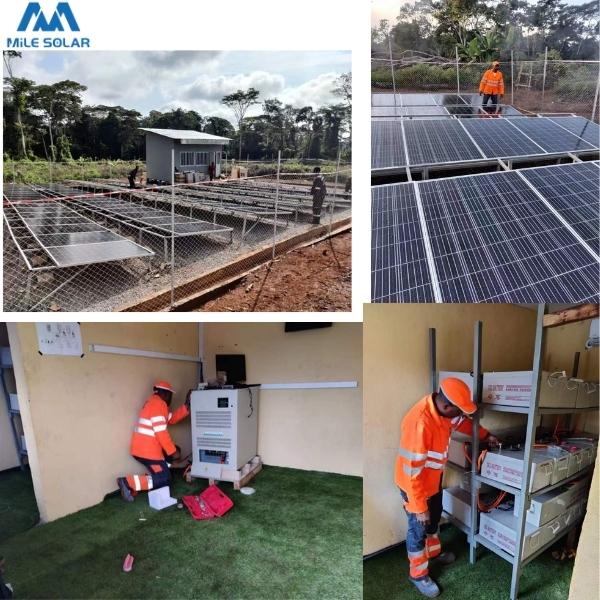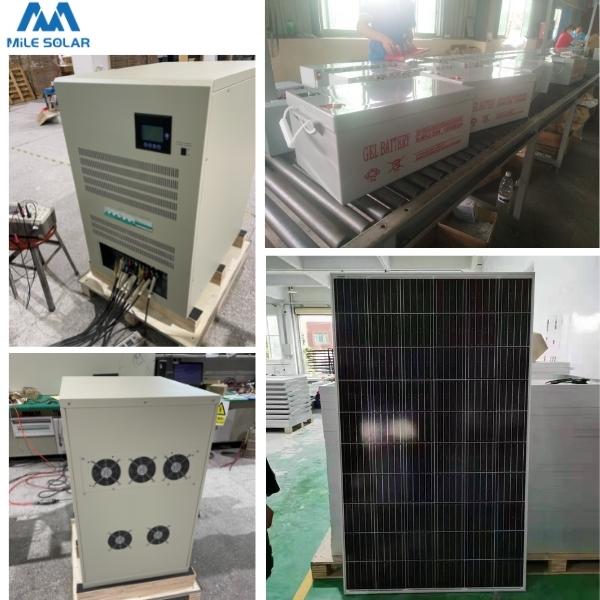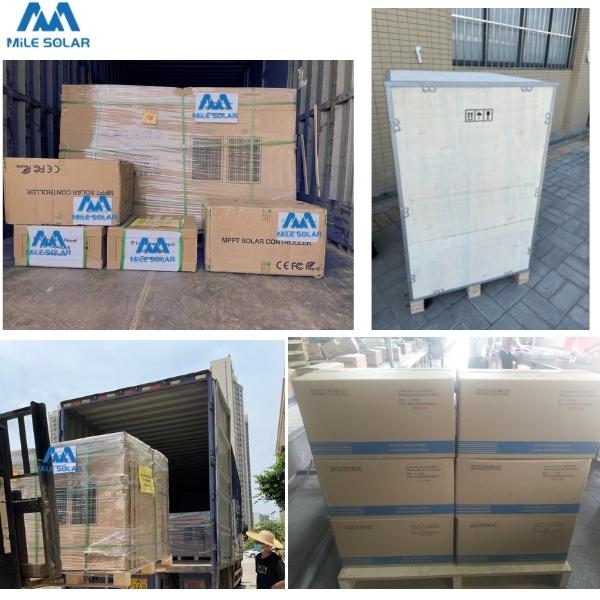 MILE SOLAR provides one-stop solar solutions for your solar project including solar power system, OEM solar inverter, MPPT solar controller, and solar lights.